Discussion Starter
·
#1
·
So after my long rainy ride back from Road America last weekend I've been noticing my dash doing some crazy shit. On occasion the information on the left side would cycle rapidly for no reason. Now the trip button has been getting hard to use also, and this morning it finally stopped working all together. After consulting the dealer I pulled it apart to check for moisture. Simple process. (
Warning - My dealer has no problem with me doing this kind of thing without compromising the warranty - YMMV - Check with your dealer.
)
Remove the plastic cover from the back of the gauge cluster. It is held on by studs through rubber grommets and should be able to be gently pulled off.
Back side of gauge exposed: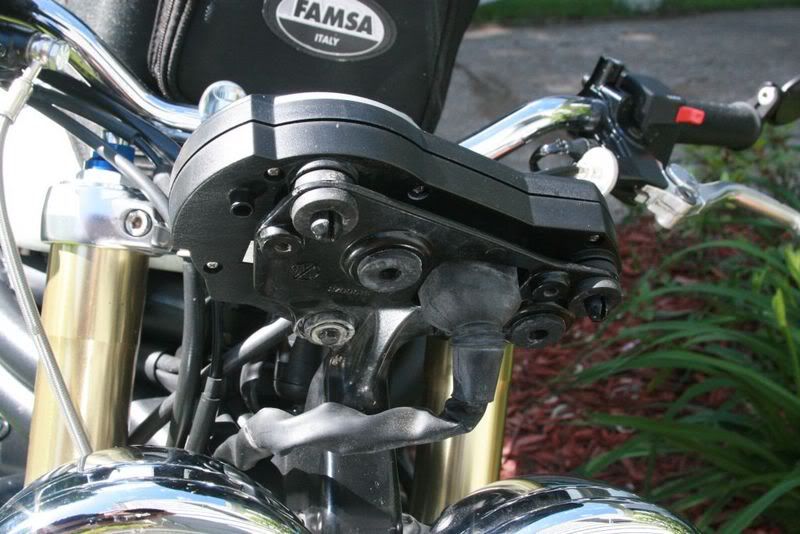 Remove the plug for the dash and take the bolt out of the bottom (7mm head)
The dash should now be able to be pulled off:
To open the dash remove the six screws in the back of the dash taking care not to strip them.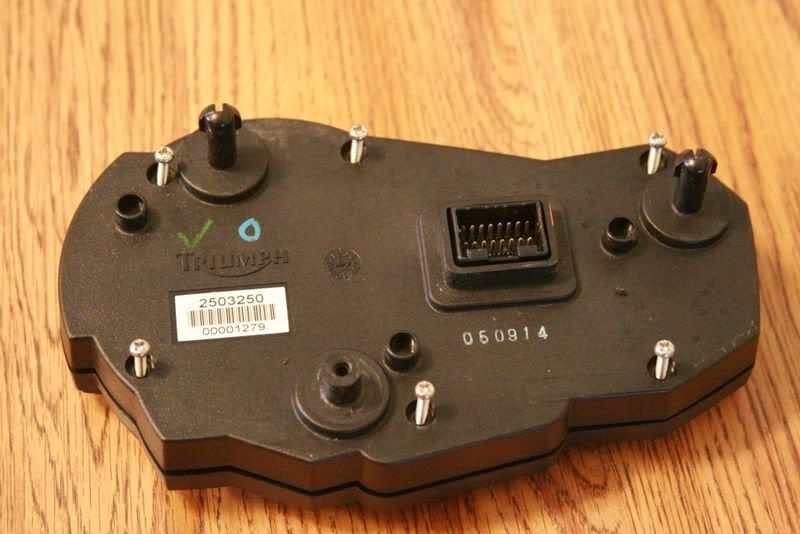 The dash should now be able to be gently pried open. Take care not to damage the o-ring in the dash.
Dash guts:
From the looks of mine water somehow got in and sat on the switches at the bottom of the dash causing corrosion.
Switches: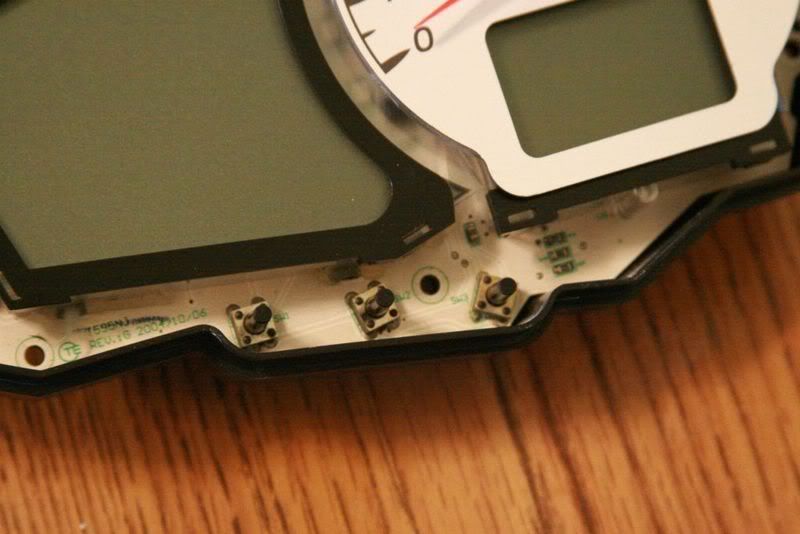 Dealer is checking how long it'll be till I get a new one. At least she's still ridable though!