Discussion Starter
·
#1
·
Post on "Other Site"
Just in case you guys didn't see it on the other site:
Here we go, I don't think it's enough to throw off your oil level off substantially. I think the rise in the rear would throw it off more.
Also, there were two pins included. One for each side. Just to let you know.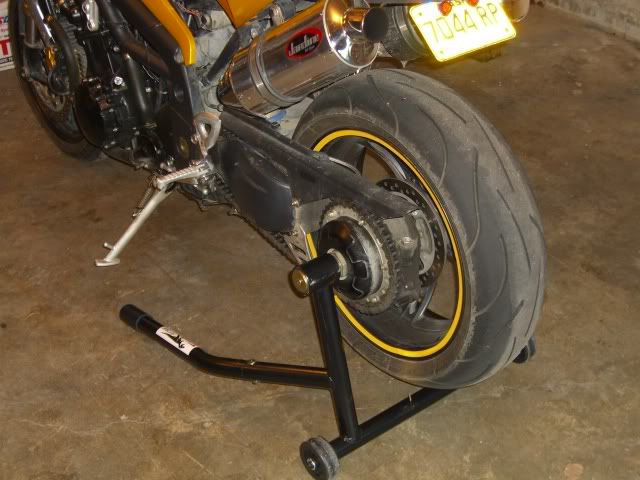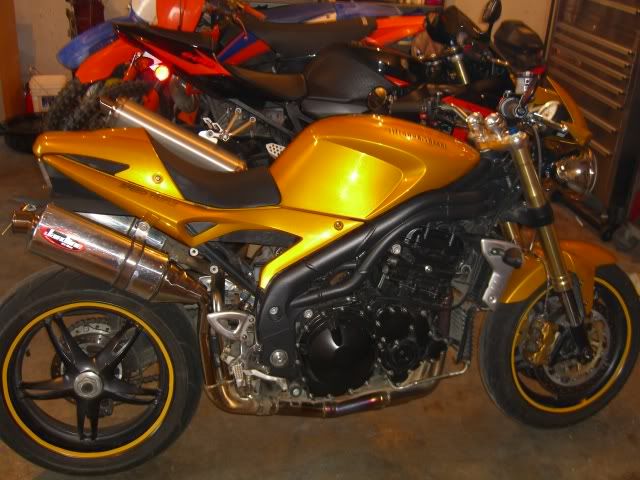 BTW Either I'm a complete dumba$$ or those wheel stickers are REALLY hard to get on correctly. I'm not really happy. I might take them off, or order more and try again, only $10 after all.
[EDIT] Bikeman, it's just the weight. But my bike doesn't walk of the stand, even with the slight lean (I put it in first to check!!!) Also, its hard to see in the pics, but the bike is well clear of the stand.