Discussion Starter
·
#1
·
Before I post pictures, I'd like to point out that YES my bike is dirty. NO, I don't rather care. ;D
It's normal state. I do this simply to mystify and confuse my roommates. The guy with the GSXR in the background needed help putting on a new windscreen (not that there's anything wrong with that, you gotta learn somehow.) Putting speedy right by the doorway manages to keep out the riff raff.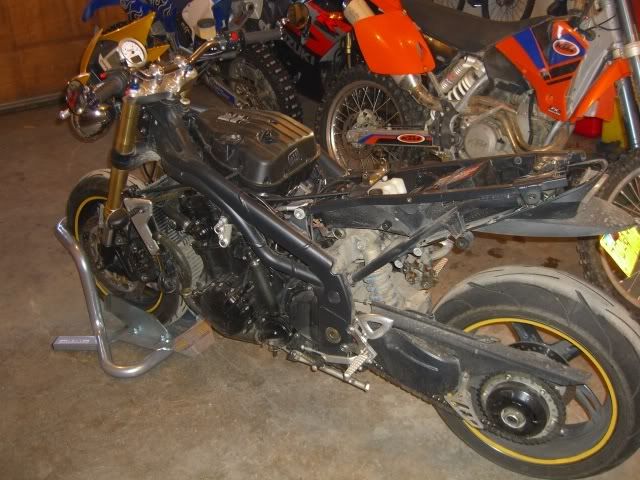 Gotcha you bastard!
My new CF hugger, courtesy of the trat classifieds.
First, NO I am not selling my oversized "super-gaskets." Second, thanks again Kuhlka.
This thing is pretty cool. I couldn't tackle my bike down if I wanted to. I trust it way more than my $80 rear stand.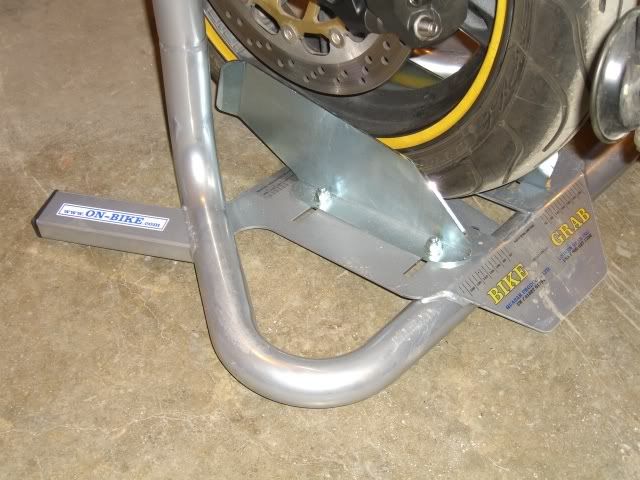 Lastly, my new brakes. GSXR calipers (off of unknown bike) and a Magura 195.
The bite is almost too much in the shop. Haven't gotten to ride it yet.
Before the snow melts:
Zard, M4, or Bucket's slip on.
New footpegs.
Sliders.
Sargent seat.
Cold air kit (PLEASE!)
Tuneboy.
Thanks everyone for ideas, help, and knowledge. This board makes the S3 experience that much better.